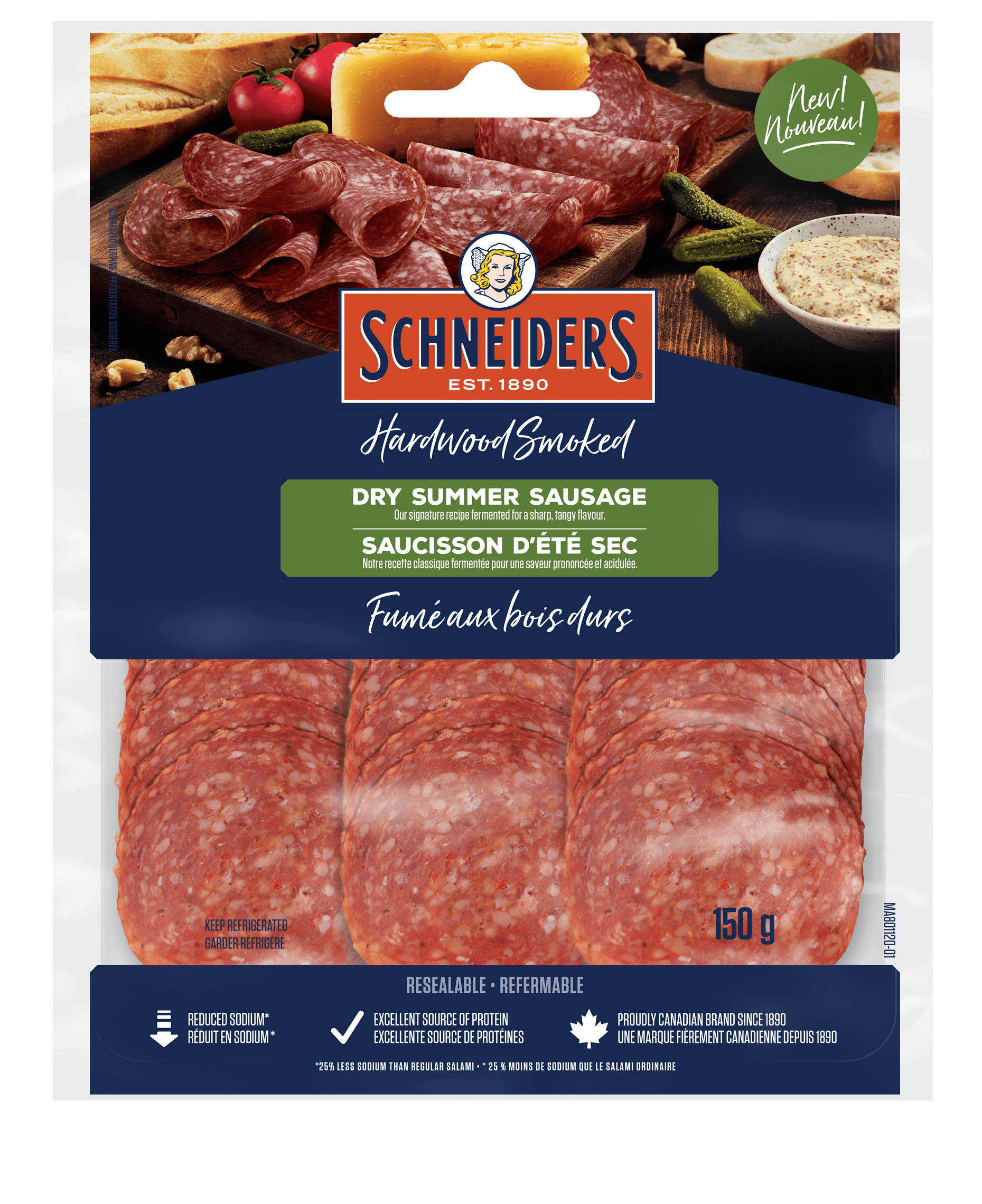 Hardwood Smoked
Dry Summer Sausage
Known for its sharp, tangy taste, our dry summer sausage is a real standout, plus it's made with 25% less sodium than regular salamis. Great as the highlight of a savoury appetizer, the superstar of family lunches, or on its own so you can appreciate the full flavour in all its glory. Nutritional Information
Ingredients
Pork; Salt; Sugars (sugar; maltodextrin); Potassium chloride; Spice; Sodium ascorbate; Spice extract; Lactic acid starter culture; Dried garlic; Sodium nitrite; Smoke.
Please refer to the package for the most accurate  and up to date ingredient information.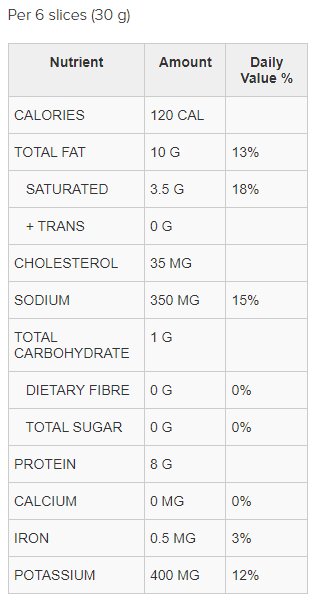 Recipe Ideas
You May Also Like