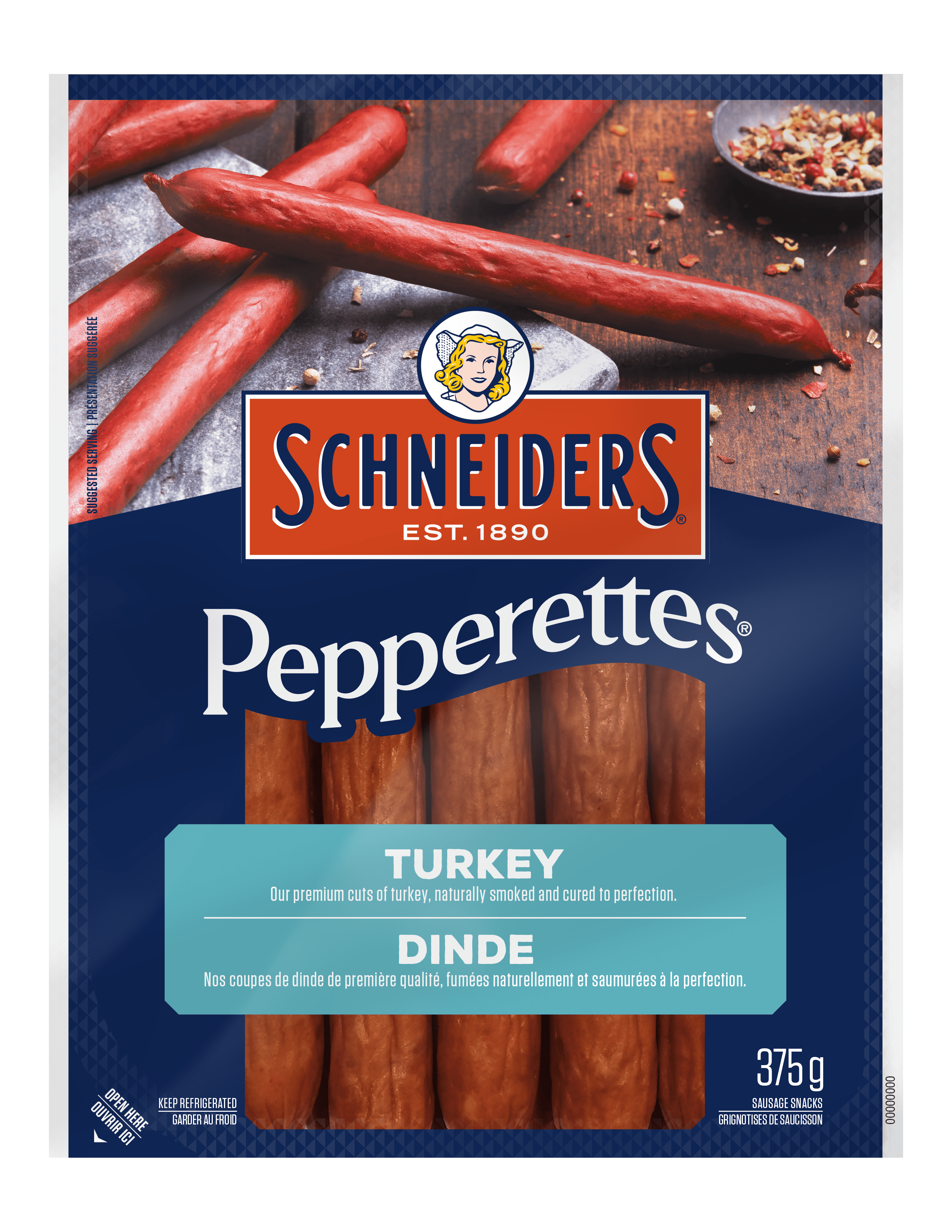 Pepperettes®
Turkey
We made these Pepperettes® sausage snacks from 100% turkey to give them a lighter flavour and taste. Simple spicing of pepper and a little garlic ensures they're mild. Nearly twelve hours in the smokehouse and then drying gives them a texture that snaps when you bite them.
Nutritional Information
Ingredients
Turkey; Water; Salt; Sugars (dextrose; corn maltodextrin; sugar); Spice; Modified vinegar; Sodium erythorbate; Dried garlic; Flavour; Dried onions; Sodium nitrite; Smoke flavour; Spice extract; Smoke.
Please refer to the package for the most accurate  and up to date ingredient information.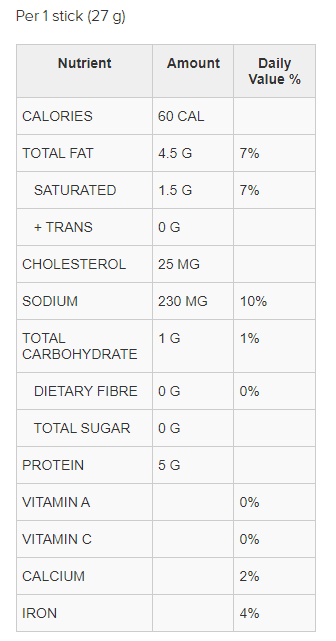 Recipe Ideas
You May Also Like