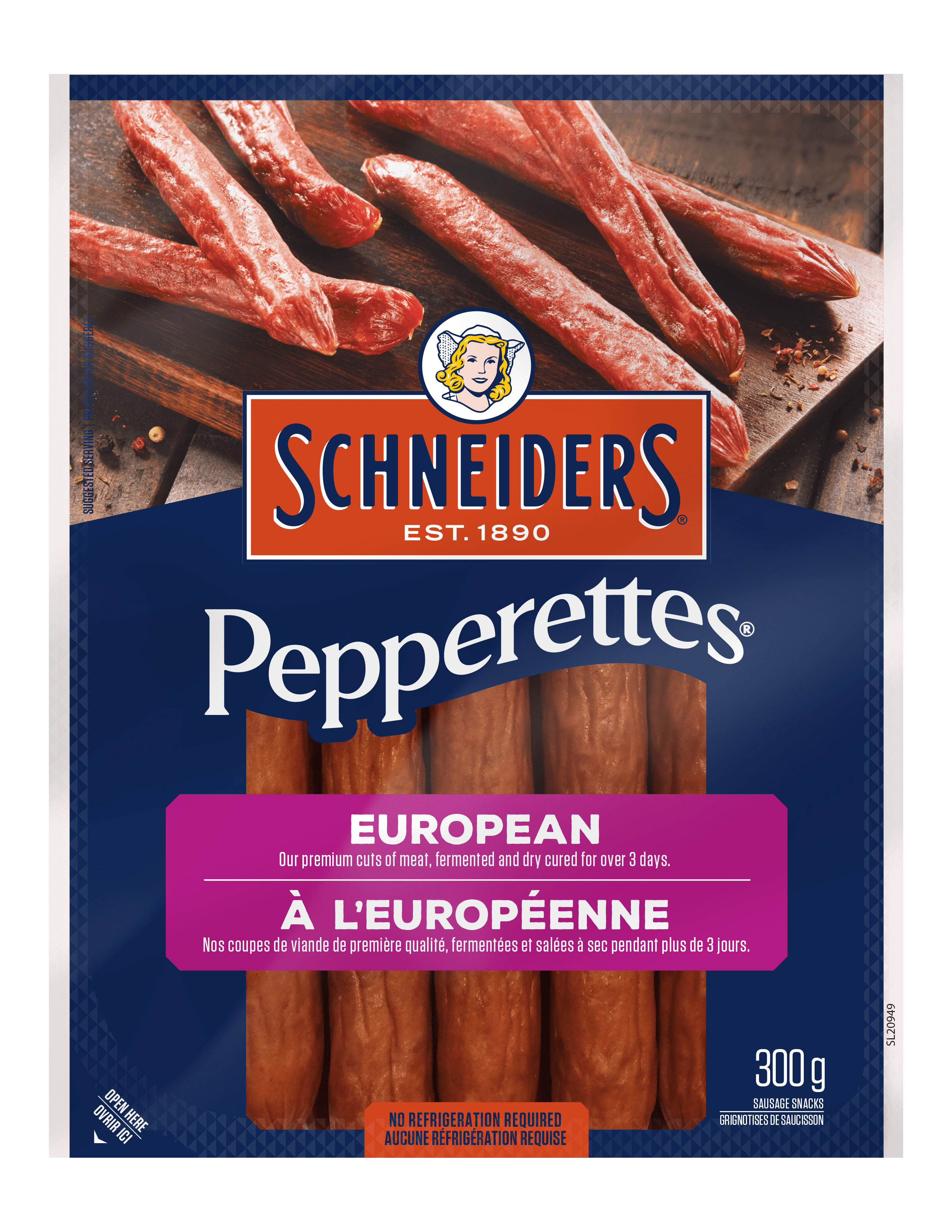 Pepperettes®
European
We make these Pepperettes® sausage snacks in the Landjäger method. Paprika, pepper, capsicum, and fennel, along with natural fermentation, give them a unique tang. They're hung by hand to dry, which gives the outside that classic puckering. We love the snap when you bite them, and the satisfying, jerky-like chew. Nutritional Information
Ingredients
Pork; Chicken; Sugars (glucose solids; maltodextrin; dextrose); Salt; Spice; Garlic powder; Ascorbic acid; Lactic acid starter culture; Sodium nitrite; Smoke.
Please refer to the package for the most accurate  and up to date ingredient information.
Recipe Ideas
You May Also Like